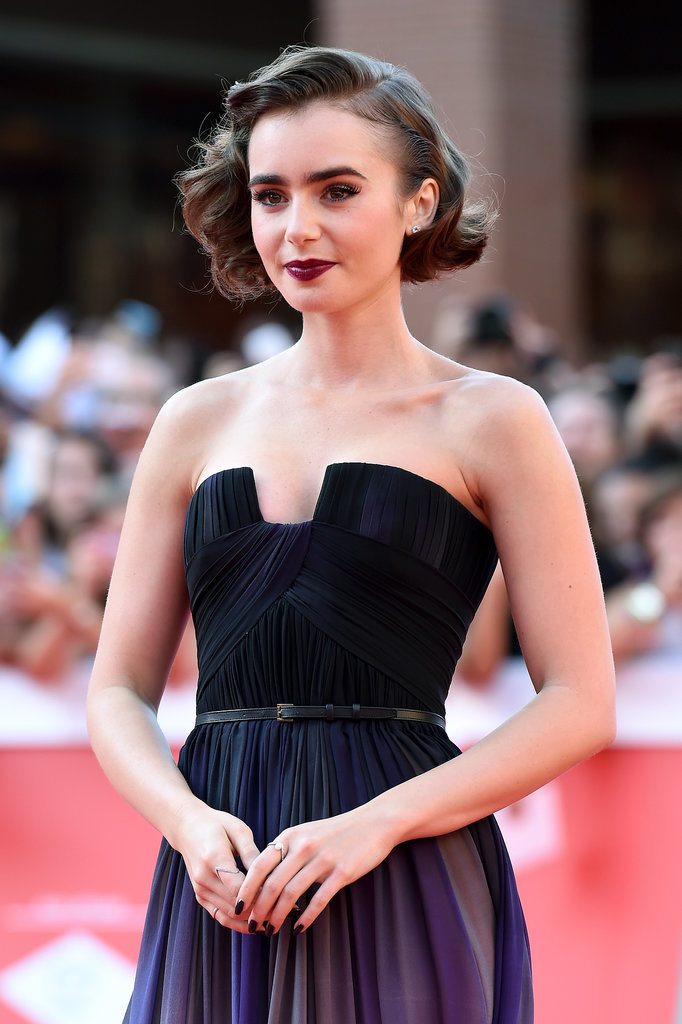 Oh, Lily Collins. English rose. Goddess. Owner/wearer/manager of the best brows in the business. I recently took myself off to see her latest film, Love, Rosie, as a post-exam treat. I'd seen the trailer and even read the book upon which the film is based (the unfortunately titled Where Rainbows End – don't judge, I picked it out of a very small selection of English language books in a Japanese bookstore when I was 16. From memory, the other titles available were all crime thrillers which isn't really my thing).
Although the film itself was sweet and I enjoyed it for what it was, it certainly wasn't groundbreaking. However, throughout the film I found myself wishing that I could nail that particular brand of English rose/transatlantic cool that Lily Collins seems to emanate. I actually went straight out and bought a peachy pink lipstick in the hope that it might magically transform me. Good shade and creamy formula, but I'm still no Lily Collins.
From her aforementioned brows and lush lashes, to her peaches and cream complexion and the coral lip above – the girl nails beauty every time. And that hair! Kate Middleton better watch her back.
xx
SaveSave